Welcome to the page of
Miss Muffin!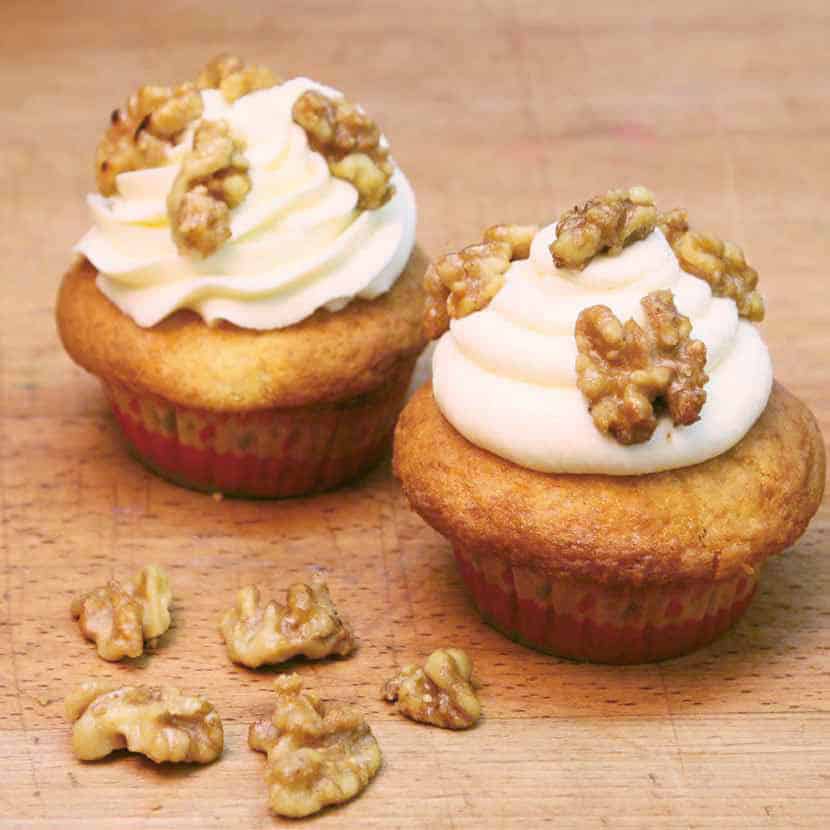 Jutta Renz alias "Miss Muffin" …
… studied music and media in Canada. In college, a Cree Indian named her "Miss Muffin" because she loved the cupcakes. Bran muffins, i.e. bran muffins, were the saving alternative to white bread in North America. This wholesome little pastry had kept her alive during a short and serious illness – anorexia – during this time. And so she discovered the three great loves of her life:
Music, media and cupcakes!
In 1995 she self-published the first muffin baking book in German: "Jutta's Muffins", 18 more books followed. To date, over 2.3 million of her muffin baking books are in use, some of which have been translated into other languages. As "Miss Muffin" she appeared in several TV shows, including on VOX, Sat1, SWR and ARD Wunschbox as well as on Swiss SR2 and Canadian TV.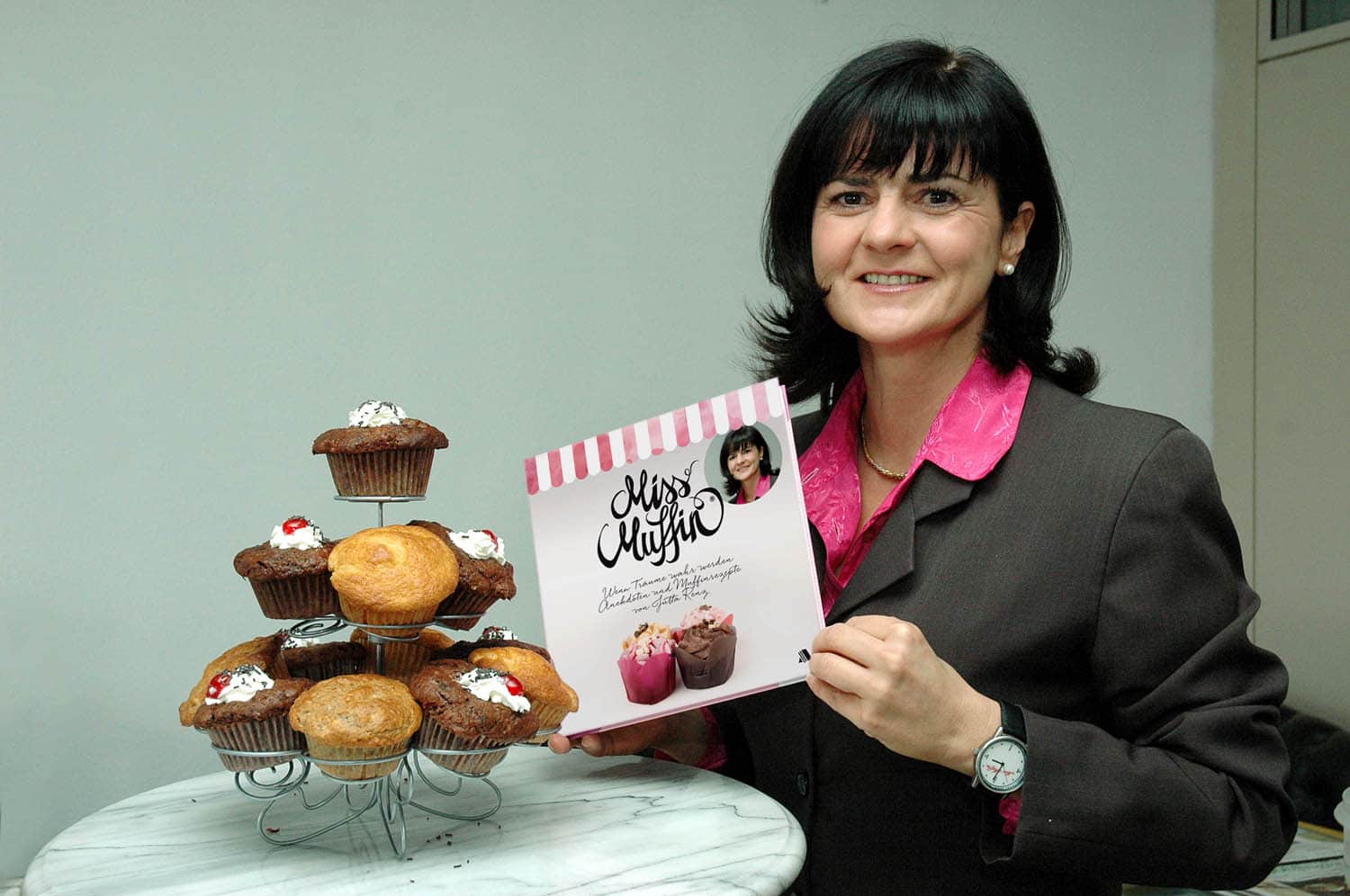 If you would like to find out more about Jutta Renz and her projects, we invite you to find out more on our homepage.
You are also welcome to contact the author directly. She looks forward to hearing from you!